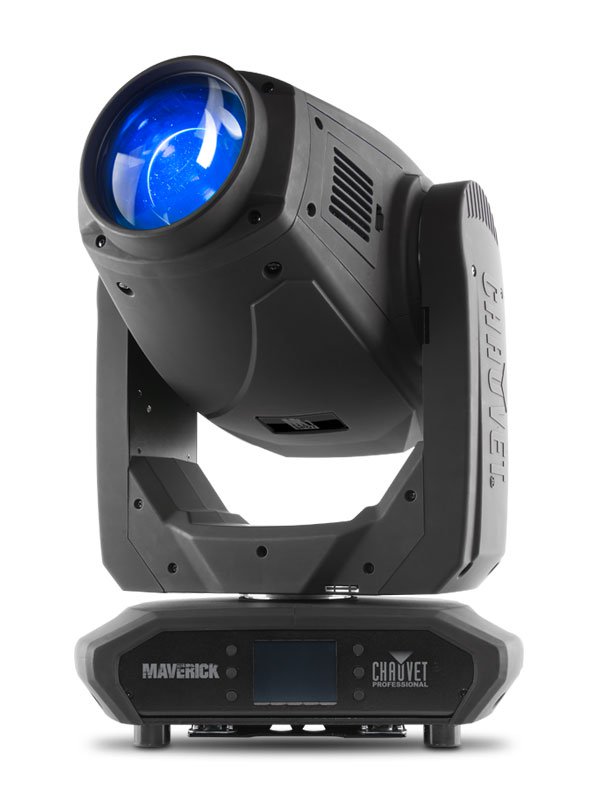 Continuing our mission to move to LED lighting units we are pleased to announce that we have now added……
24 x Chauvet PARHEX12 IP pars,
16 x Coloursource LED profiles,
16 x Robe LEDBeam 150s,
8 x Robe DL4S profiles,
24 x Chauvet MK1 Spots,
24 x Chauvet MK2 Washes.
Chauvet Maverick MK1 Spots have been chosen to replace our Robe 600E spots.
Maverick MK1 Spot has an extremely flat field, CMY color mixing, a 5:1 zoom and multiple control options.
Powered by a 350 W LED engine, it features one static and one rotating gobo wheel, a 7 position + white color wheel, variable frost and 3-facet prism. It can be controlled with DMX, sACN, Art-Net, or W-DMX
Illuminance (7°): 34,282 lux @ 5m (33°): 2,097 lux @ 5m
.